In the previous part, I learned how to write data to LTO4 tape, got frustrated and splurged on an LTO5 drive to take advantage of LTFS. The drive came – and it works! It even came with a free HP H222 SAS adapter and 2 new LTO5 tapes.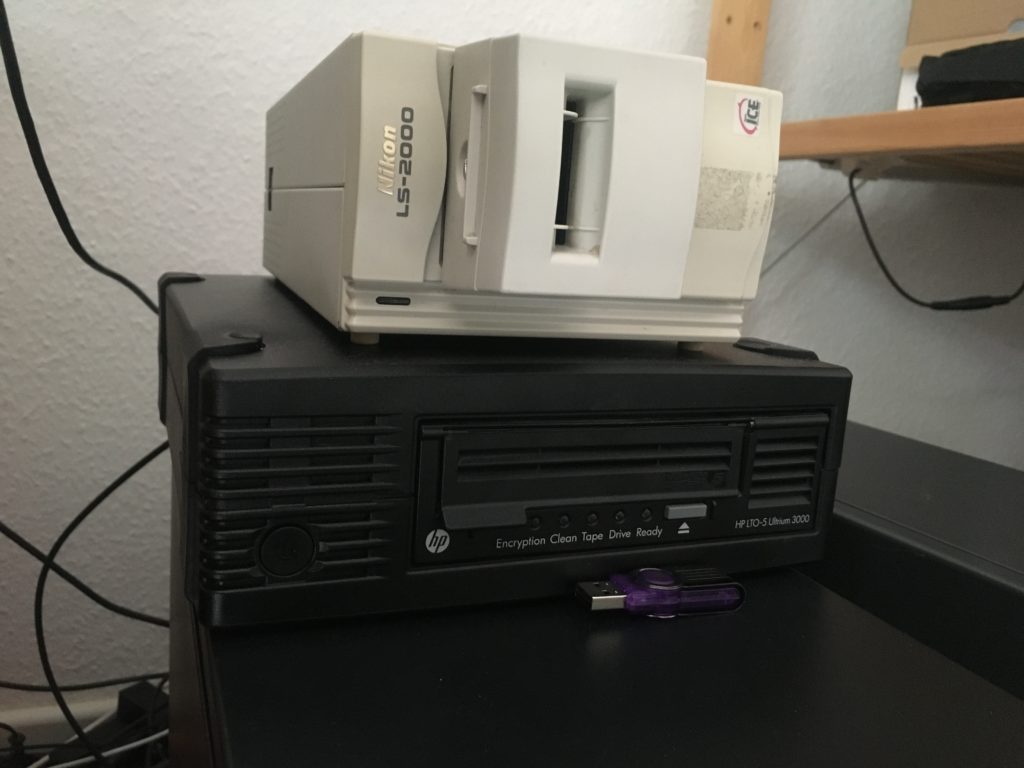 Yup, screams "serious business".
Why LTFS is useful
No more writing down which file was in which block on paper.
No more waiting until one file is finished writing to start dd-ing the next file. I can copy bunches of files at once
Folders! just like a USB or DVD.
Windows has no software to read Linux tarballs, and Linux has no software to read backups made by Windows backup programs, but both can read/write LTFS.
Sounds like basic stuff but before LTFS, the only way you wrote to tape was through proprietary software you had to pay a lot for or use Linux's tar+dd.