When I was young, I downloaded a lot, and burned a lot of CDRs and DVD-Rs. Nothing would ever fit onto them, so I'd have to split movies up, or put some episodes of an anime series here and another there, and that disc had a few megabytes free, so there went a few more episodes… this was a major pain in the ass.
I have also since amassed a 600GB music+photos collection, which I'd hate to lose to silent data corruption, drive failure, ransomware, theft or whatever. No matter how many layers Bluray had, it just wasn't enough – imagine figuring out how to split all this between 12 BD-R DLs.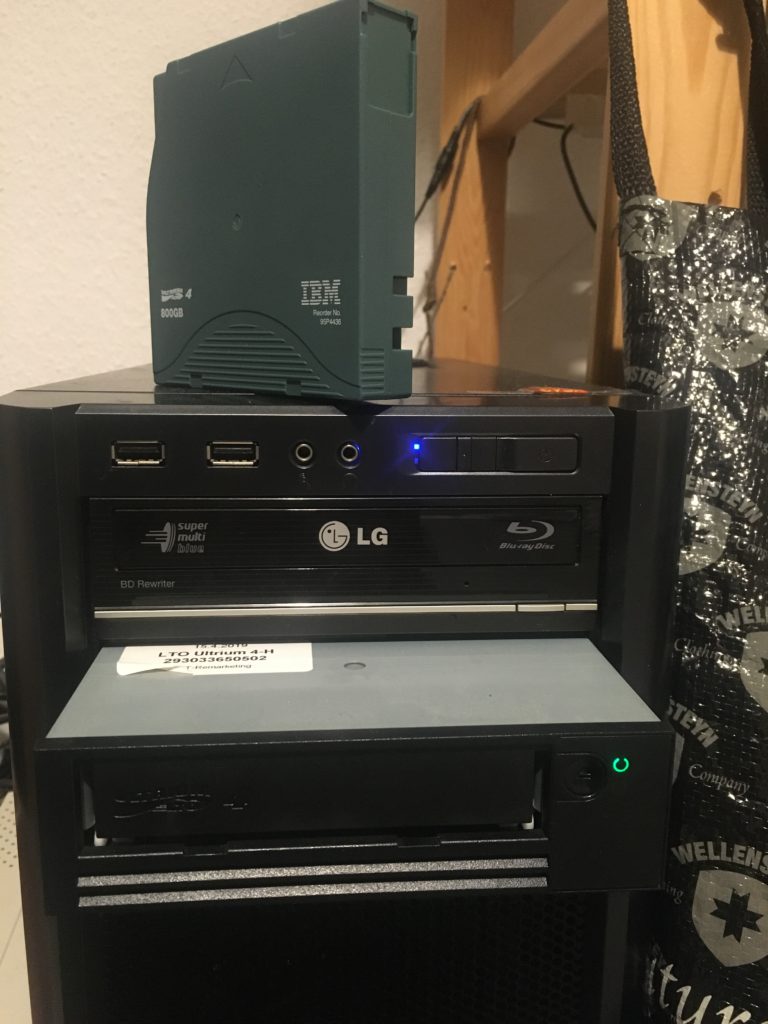 The answer: a Quantum LTO4 drive (~200EUR). It's much longer than a Bluray drive, much noisier, much hotter, and even requires an additional SAS HBA (so all in all, very exotic and sexy). Each tape is 800GB and costs 10-20EURs, and unlike DVD-Rs going bad, tape is much more reliable (all digital movie footage, especially digitized film, is stored on tape these days).